2013 SmartCEO Awards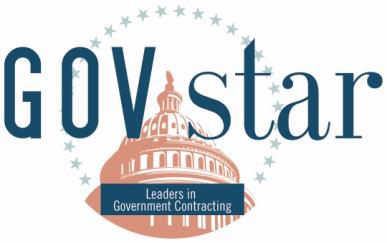 JRC Integrated Systems, Inc Announced as Winners of the 2013 GOVStar Star Workplace Award
Washington SmartCEO and Title Sponsor Chase and J.P. Morgan honor CEOs and their companies for the impact they have on the nation and the lives of its citizens at the 2013 GOVStar Awards.
October 29, 2013 - Washington SmartCEO and Title Sponsor Chase and J.P. Morgan recognized this year's GOVstar award finalists and winners at the 2013 GOVstar Awards, which took place on Monday, October 28, 2013 at the Westfields Marriott Washington Dulles. Forty-five elite government contractors were recognized for their commendable attributes and for striving for excellence in this complex and competitive government contracting sector. The 2013 GovStar finalists collectively generate more than $4.5 billion in annual revenue and employ over 7,300 individuals in Greater Washington.
SmartCEO created the GOVstar program to honor local government contracting firms for their technology innovation, workplace environment, growth, veteran support and contributions to the industry and marketplace. Finalists and winners are celebrated at an awards ceremony and are featured in the October issue of Washington SmartCEO magazine.
JRC won this year's Star Workplace in the Emerging Business Category. Star Workplace Award is given to the government contractor that has created a dynamic, fun workplace environment for its employees. Finalist were evaluated on the company's workplace environment, employee satisfaction, employee retention, company efforts in community service through time and money and mentorship opportunities.
JRC is honored to have been named this year's Star Workplace in the Washington SmartCEO GOVStar Awards.